MAXXapp application for
iOS and Android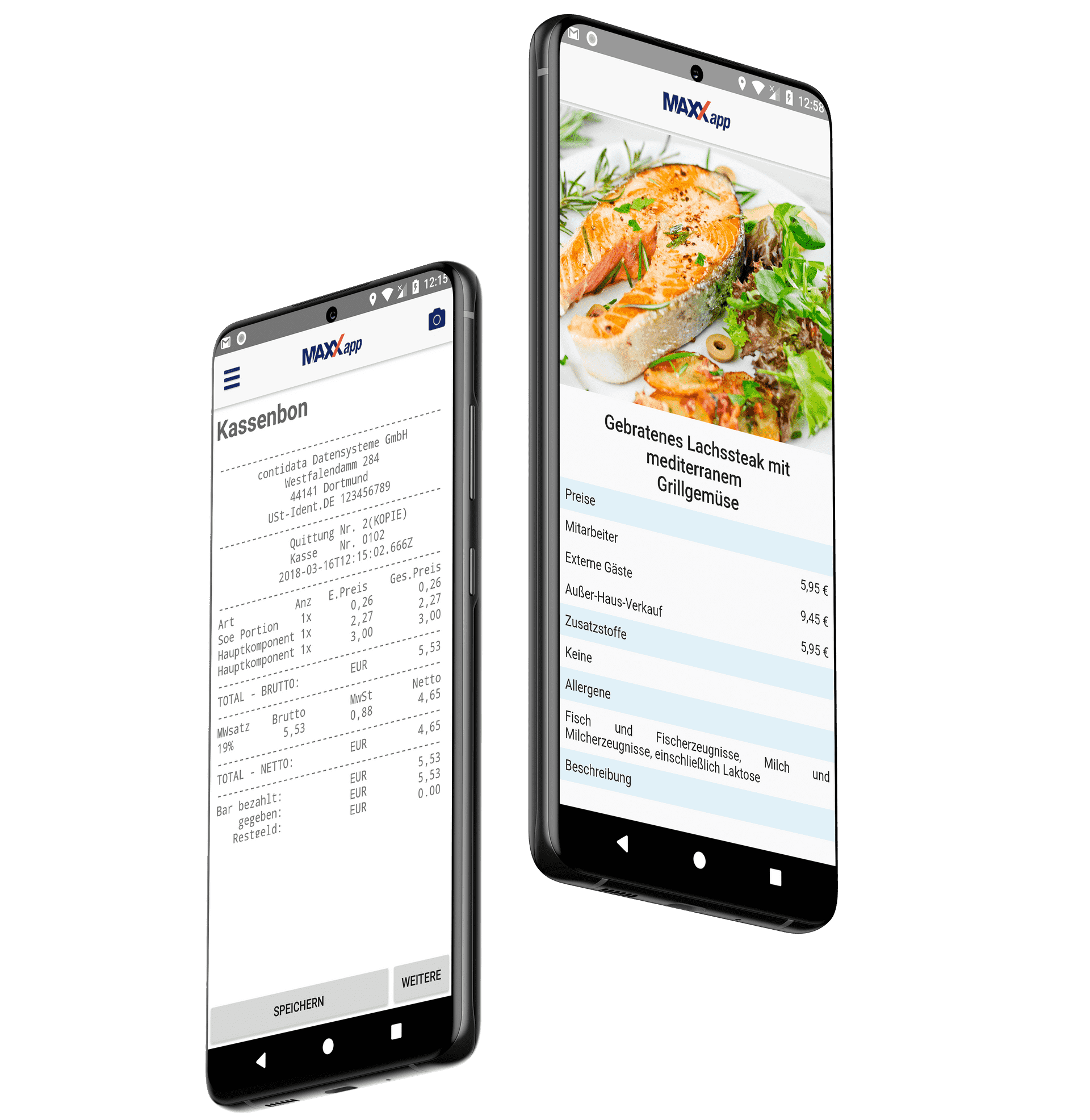 MAXXapp is a mobile online application for smartphones and tablet PCs that offers your guests "more" in terms of convenience and service quality.
Information about the current menu
Simply pre-order on the go.
MAXXapp offers your guests a completely new experience in your company catering. The app allows you to pre-order on the go, rate a menu, and even add special extras like suggesting desired menus. Here's how it benefits you and your guests:
Menu pre-ordering on the go
Online top-up of credit
Display of additives and allergens subject to labeling requirements
Data is read directly from MAXXplan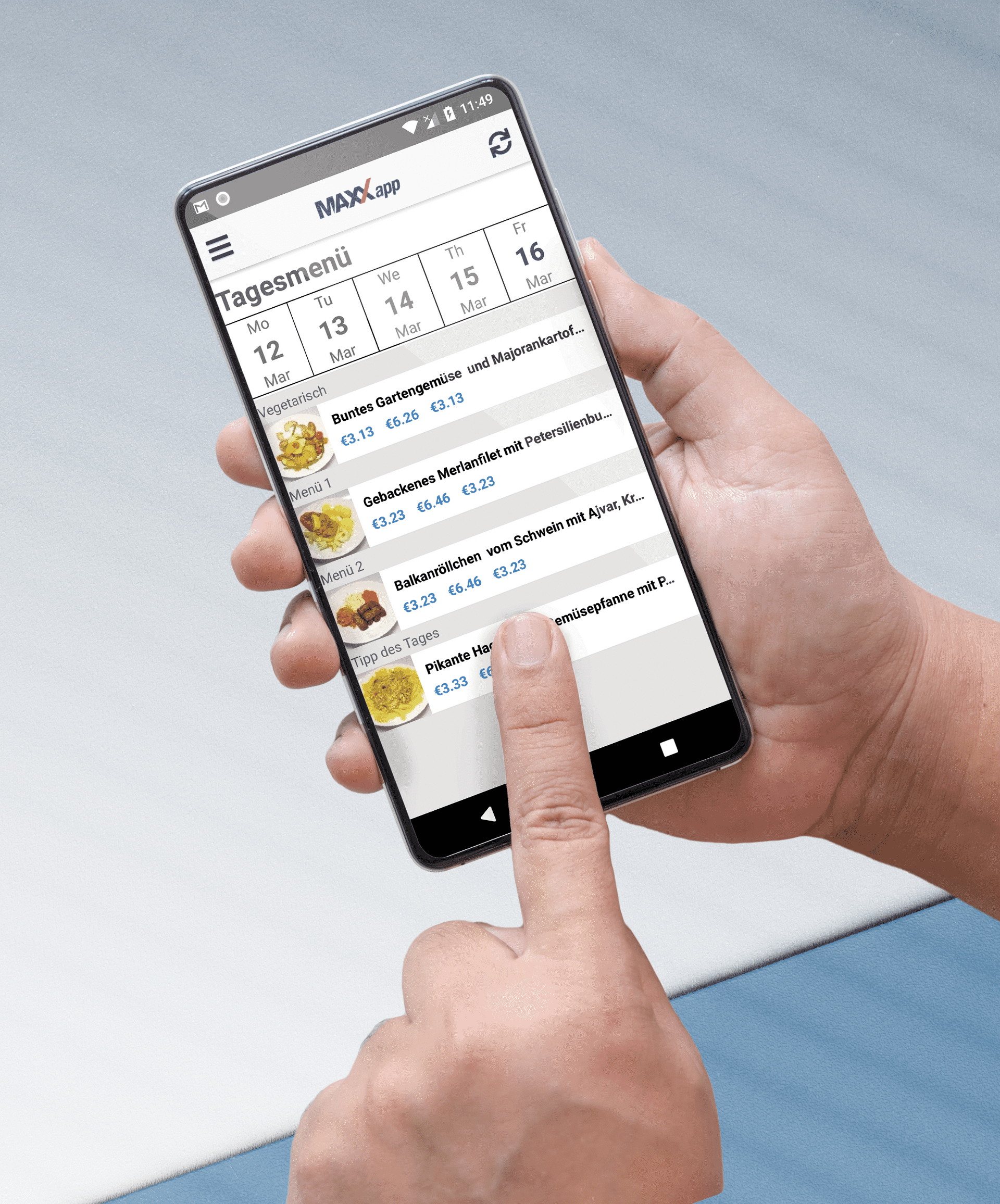 More service quality for your guests
If you don't feel like waiting in line, you can use the MAXXapp to conveniently pre-order your menu for the day while you're on the road or at work and receive all the important information directly on your smartphone or tablet.
Your guests have the opportunity to actively shape the menu plan with their own desired menus and ratings. Thus, the MAXXapp is an indispensable plus for every company catering.