Self-service checkout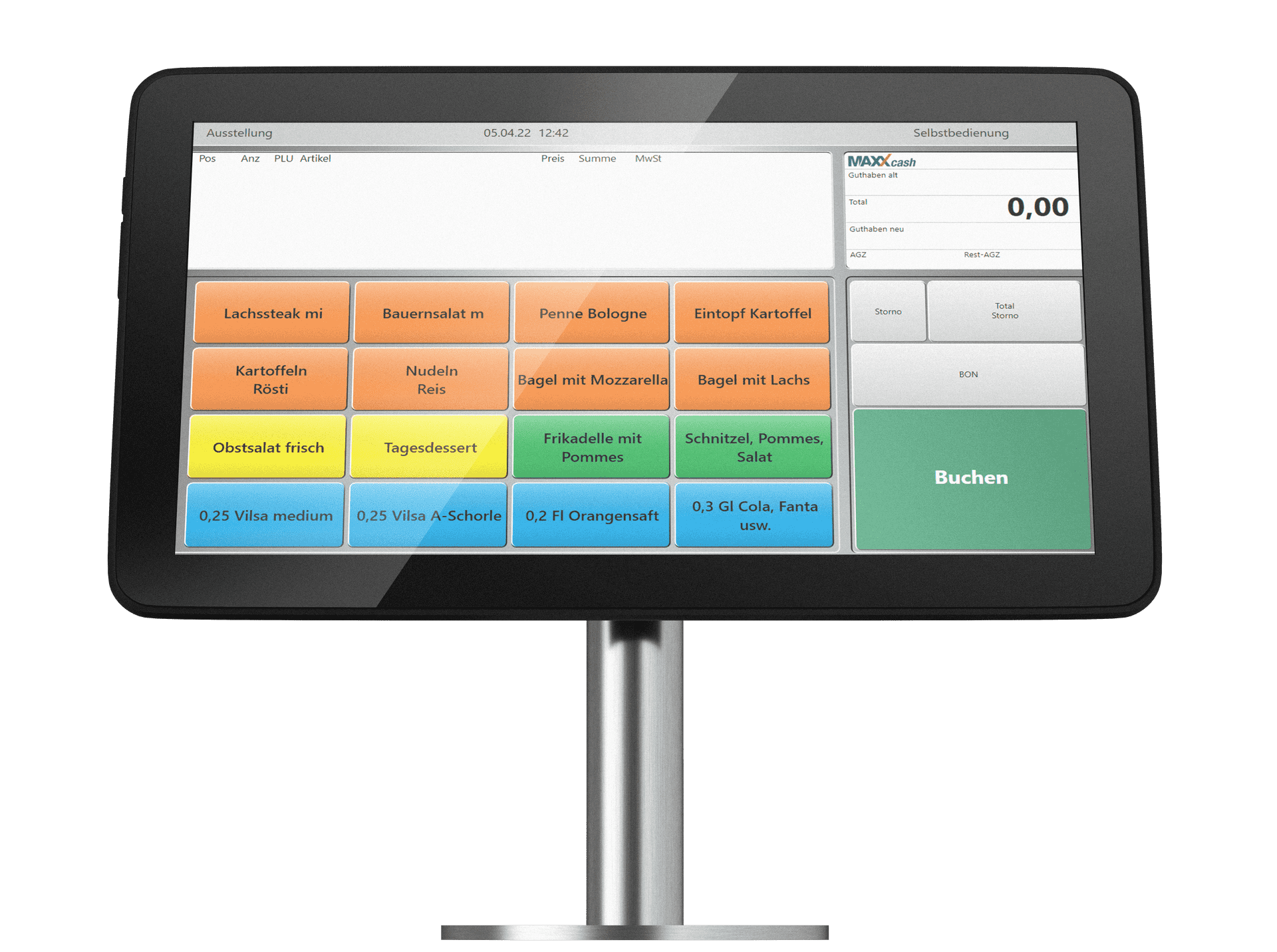 The ergonomically perfect solution for communal catering without service.
Ideal for communal catering without personal service
Can be integrated into all common card systems
Central operation via MAXXplan
Advantages
Central management via our MAXXplan software
Fast and intuitive operation - up to 14 guests per minute
KassenSichV/GoBD compliant
Individual keyboard layout
Offline-capable
Easy integration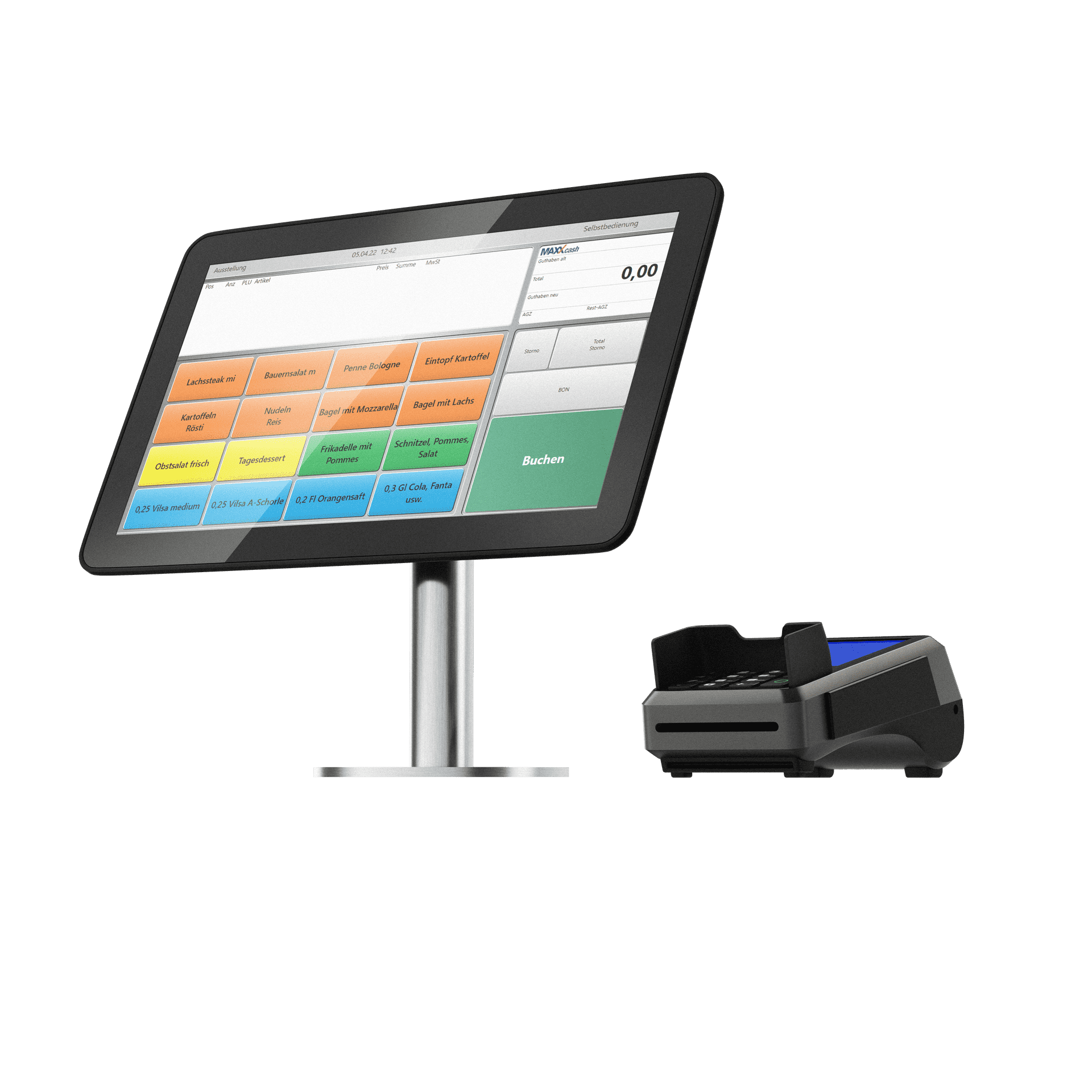 Easy integration into catering islands
Fast, intuitive and scalable. The MAXXcash self-service checkout is the perfect solution for unattended points of sale in communal catering. Whether for stand-alone operation in the small cafeteria or for use in a large canteen with a cross-site cloud solution - the MAXXcash self-service checkout adapts to your requirements.
It is fail-safe, powerful and guarantees a high guest throughput so that many guests can be served within a very short time without staff. The terminal is ideal for unattended use at the serving counter or at decentralized catering islands (e.g. breakfast buffet, salad bar, etc.). The checkout process is carried out by the guests themselves using a chip card.