MAXXpanel menu display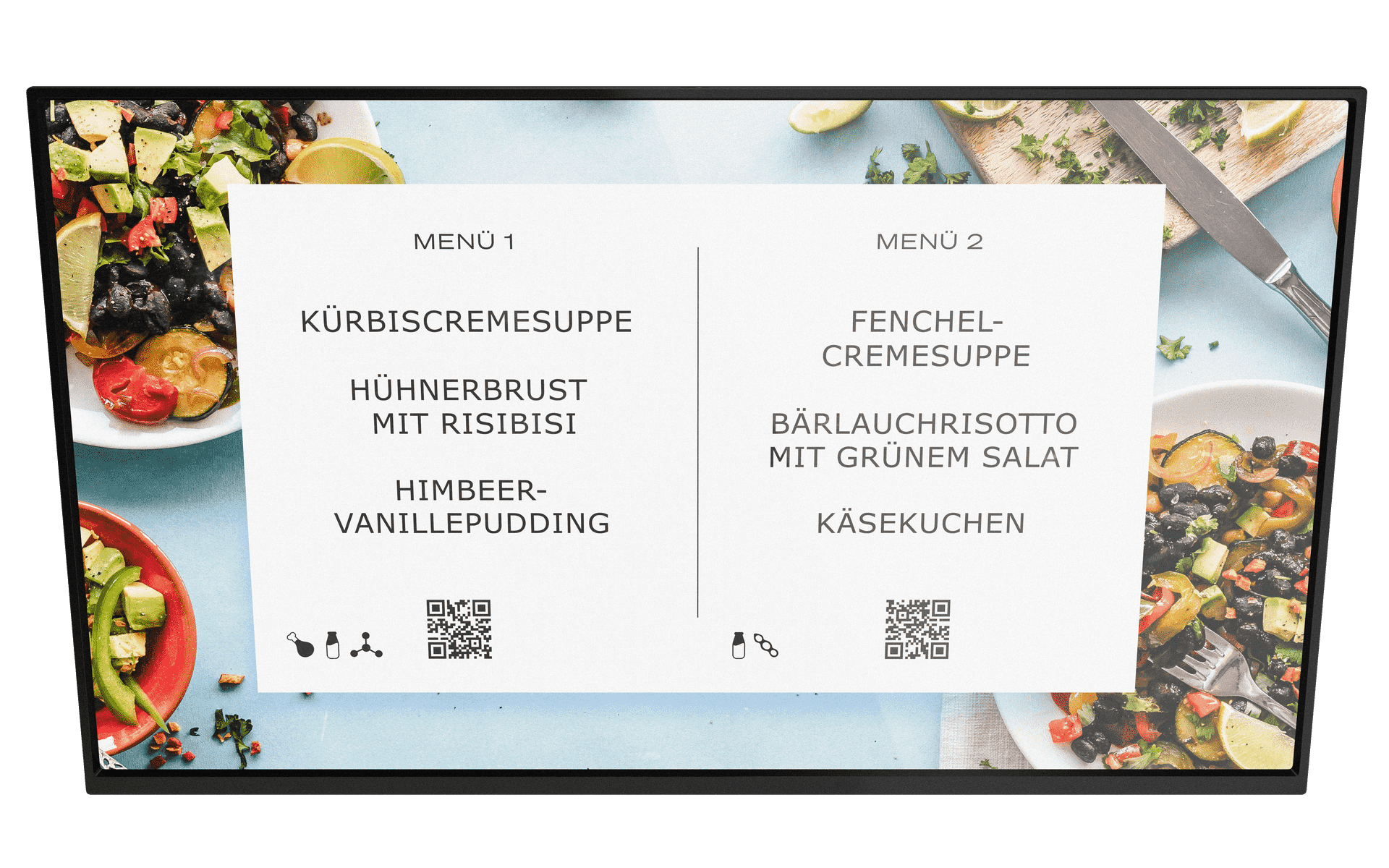 A picture is worth 1,000 words - use MAXXpanel to visualize your current menus, seasonal offers, and additives and allergens that require labeling.
A menu display to suit your taste.
Visualization of current menus
Display of additives and allergens subject to labeling
Multilingual visualization
Advantages
The MAXXpanel menu display visualizes your current menu with all important additional information - and adapts to your desired layout and corporate design.
With the MAXXpanel menu display, you communicate current menu offers directly to your guests, helping them to make a quick selection.
Visualization of your menu
Adapted to your corporate design
Direct communication with MAXXpanel
Different display sizes from 19 to 60 inches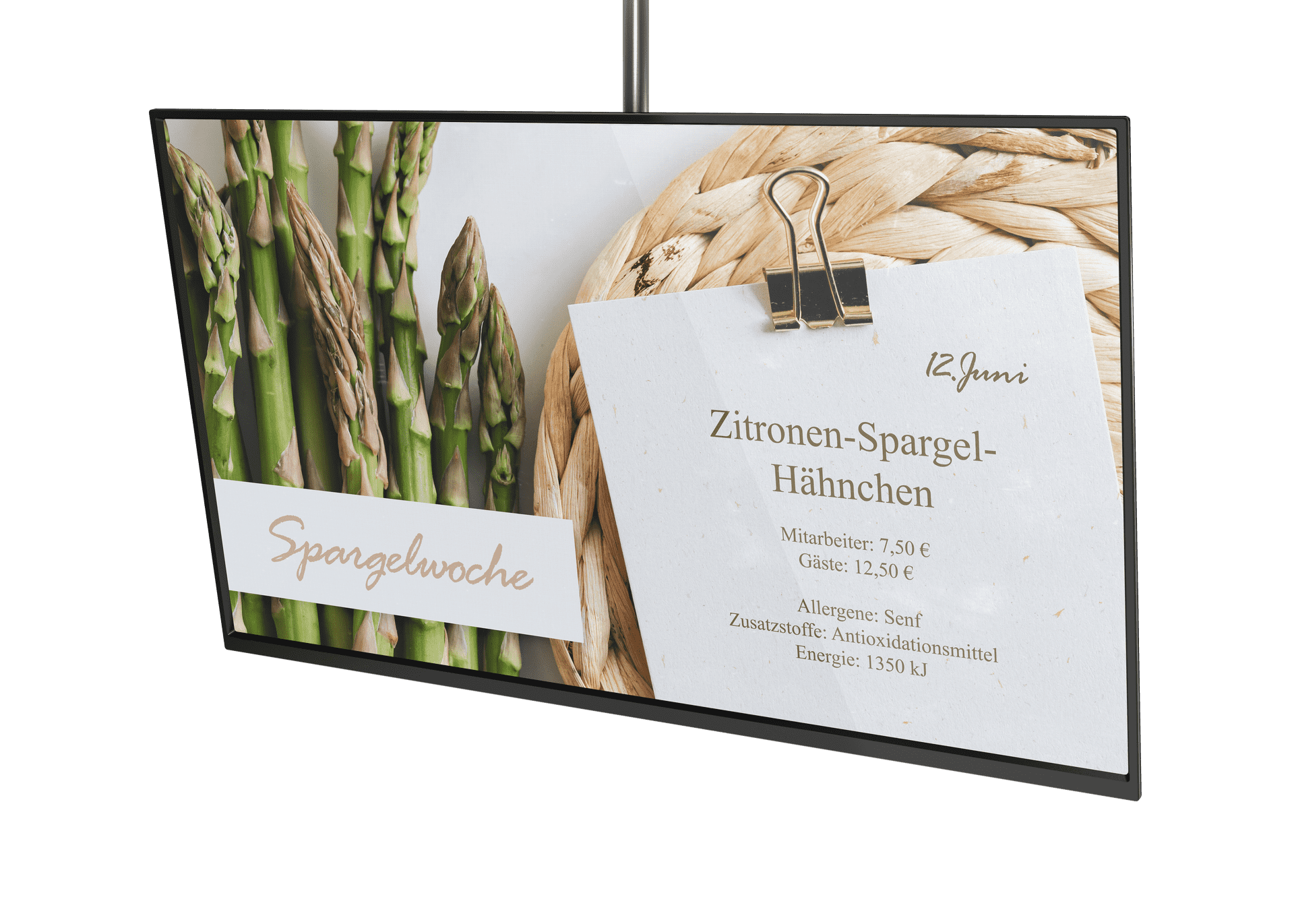 All menu information in one place
The MAXXpanel menu display facilitates the selection of lunch for your guests in the company catering. Attractively visualized, they see all the important information about the current menus on the menu.
The operation and administration is also very simple - all important information including pictures, additives and price are read directly from MAXXplan and can be displayed based on the current daily or weekly plan.
Whether directly in front of the entrance to the company restaurant or directly above the food counter - in any case, your guests will be informed quickly and comprehensively about all offers with the MAXXpanel system.