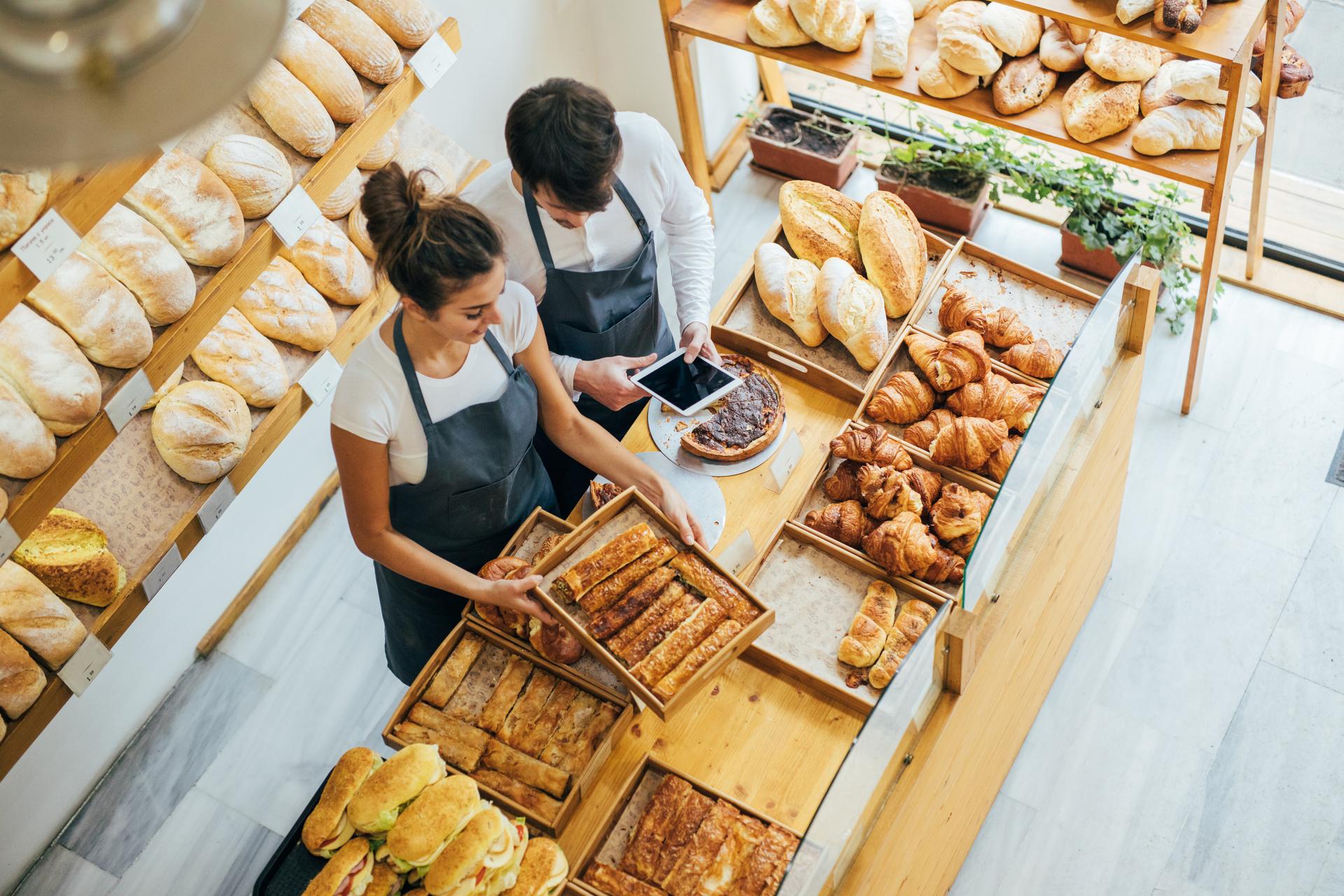 contidata
Cash register system for
Bistro or Cafe
The big solution for the small counter
Coffee houses and small hospitality businesses are an important part of our culture and economy. They serve as a cozy gathering place for people of all kinds to catch up with friends, hold small meetings, or simply read a book over a cup of one's favorite beverage.
While running your café, you and your staff are often caught between maintaining this cozy and natural atmosphere as well as increasing efficiency and avoiding long waits. Your POS system is at the heart of this endeavor.
To keep your customers happy, it's essential that payments with all common payment methods are processed easily and automatically and posted correctly - so you and your staff can focus on what's important: Your guests.
While every catering business has individual requirements for its system, there are always some common features that make a good POS system: it must be reliable, fast, secure and, above all, easy to operate. It is precisely these common features that we place the greatest value on in all our products.

Advantages of the Contidata cash register for your cafe/bistro
Efficient order processing
Our simple and intuitive user interface simplifies order processing and reduces the risk of order-taking errors. With our mobile tablet cash register, orders can be processed directly at your café's table if desired, saving numerous trips throughout the day and giving your staff even more time to address your customers' concerns.
Simple cash register accounting
A cash register system from Contidata can help save significant costs for accountants and tax consultants by organizing accrued receipts for you and automatically storing them for you in a legally compliant manner. Even cash payments no longer require manual sorting of receipts, making bookkeeping a breeze.
Clear customer data and business reports
Detailed sales reports give you insight into your customers' purchasing behavior at any time, allowing you to make adequate business decisions based on this information. On which day is which product sold and how often? At which times of the day is the utilization rate highest? With clear business reports, you can easily gain valuable strategic insights to further optimize your operations.
Highest reliability
Our cash registers work - at any time of the day or night. Even if your Internet connection is interrupted, you don't have to worry about a business interruption, because the POS system automatically switches to offline mode and keeps everything safe until the connection is restored. Speaking of security....
Maximum data security
The Contidata cash register uses the most proven security technologies for data storage. All information is always transmitted in encrypted form. Storage and retention are DSGVO compliant and accounting complies with all legal requirements (TSE, GoBD, ..).
Why you should trust us
As an experienced provider of cash register systems on the German market, we have been developing systems specifically designed for small businesses such as bistros and cafes to optimize their operations for decades.
With hundreds of successfully implemented POS solutions, we know almost every problem and any special cases are no challenge. There is almost nothing our staff has not seen. With this combined experience, we are ready to provide you with advice and support so that you too will soon be one of our most satisfied customers.

Get advice now without obligation
Simply fill out the form below - straightforward and without obligation. We look forward to assisting you with your project.
Frequently asked questions
In which restaurants can I use the system?
From single point of sale to multi-site cloud systems, we offer solutions for businesses of all sizes.
What happens when the Internet goes down?
Our POS systems also work in offline mode, so downtime during operation is not a problem.
I have very specific requirements - can the systems be customized?
Yes. Our consultants are experts in developing solutions for every application. Contact us and we will discuss the possibilities with you.
What payment methods can I accept in my cafe?
Our POS systems support cash as well as ATM and credit card payments.
Is the consultation without obligation?
Yes, the first consultation is free of charge and completely without obligation.