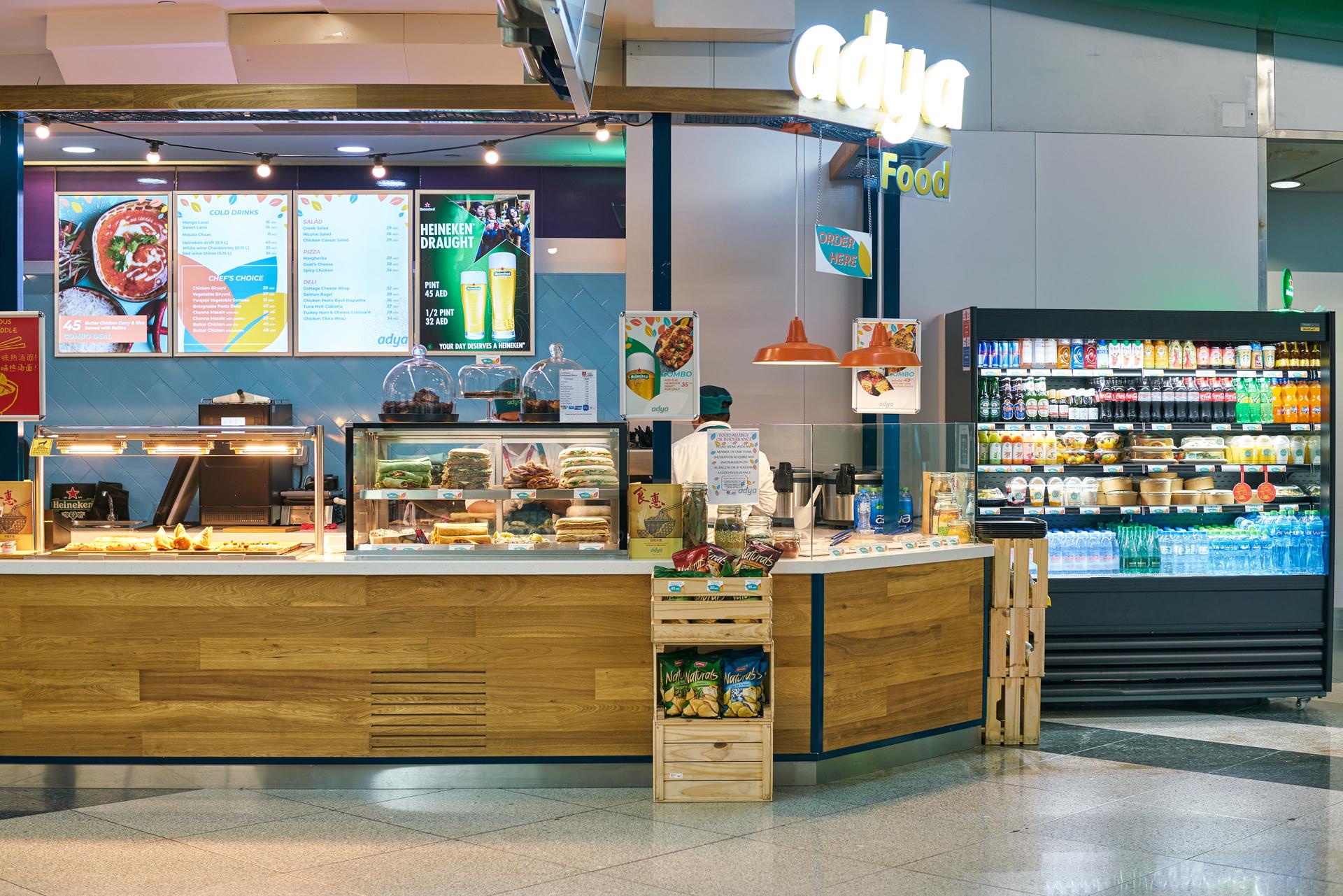 contidata
Cash register system for your kiosk
Welcome to Contidata, your specialist for customized POS systems for kiosks.
Discover how our solutions can help you optimize sales and customer service in your store. Learn more about our products and their diverse features.
The right checkout: a key factor for excellent customer service at the kiosk
Who hasn't experienced this? You just want to buy a quick snack or a newspaper and you spend half your lunch break in a long line at a kiosk.
At a time when small retailers face ever-increasing competition, excellent customer service can make all the difference. An essential factor in keeping your customers happy is having the right POS system.
A reliable and efficient POS system allows you to significantly speed up the payment process at your kiosk, ensuring that transactions are processed quickly and smoothly. This in turn leads to shorter waiting times, thus less stress for your customers, who find their visit to you more pleasant as a result. A tangible advantage that encourages you to become a regular customer.

The innovative payment system for kiosks
For years, Contidata has stood for quality and innovation as a renowned manufacturer of payment systems. With our many years of experience and in-depth industry knowledge, we are committed to providing you with high-quality, customized solutions for your business needs.
The advantages of your Contidata POS system at a glance:
Ease of use
A user-friendly POS system is not only beneficial for your customers, but also for your employees. An intuitive user interface makes it easier to train new employees and minimizes operating errors. Satisfied and well-trained employees make a decisive contribution to excellent customer service.
Flexible payment methods
Today's customers expect a variety of payment options. With a modern POS system, you can accept different payment methods such as cash, credit card, contactless payment or mobile payment. As a result, you increase your customers' flexibility and satisfaction and offer a convenient shopping experience.
Inventory management and product availability
A POS system with integrated inventory management helps you keep an eye on your stock levels at all times. Accurate and up-to-date information about your stock levels helps avoid bottlenecks and ensures that the products you want are always available. After all, a customer who finds what they're looking for is a satisfied customer.
Adaptability and scalability
Each of our systems is adaptable and grows with your business. It allows you to easily integrate new products and services into the system and respond to changing customer requirements. This means you can always offer your customers a comprehensive and future-proof service.
Speed and efficiency
A high-performance checkout system makes it possible to significantly speed up the payment process at your kiosk. The system ensures that transactions are processed quickly and smoothly, which in turn leads to shorter waiting times.
At Contidata, we pride ourselves on putting our customers' needs at the center of our work and jointly developing reliable, efficient and future-proof payment systems.
Get advice now without obligation
Simply fill out the form below - straightforward and without obligation. We look forward to assisting you with your project.
Frequently asked questions
Does Contidata care about data protection?
Actually, data protection is quite simple, because: We do not share your data with anyone.
How do I put together the right solution?
Contact our consultants and we will work out an ideal system design for you, precisely tailored to your requirements.
Are the Contidata solutions fiscally compliant?
Yes. Of course, we support the Cash Security Ordinance required by the Federal Ministry of Finance, as well as the RKSV in Austria.
What happens when the Internet goes down?
Our POS systems also work in offline mode, so downtime during operation is not a problem.
What happens in case of technical problems?
Our employees usually solve any problems conveniently via remote maintenance.