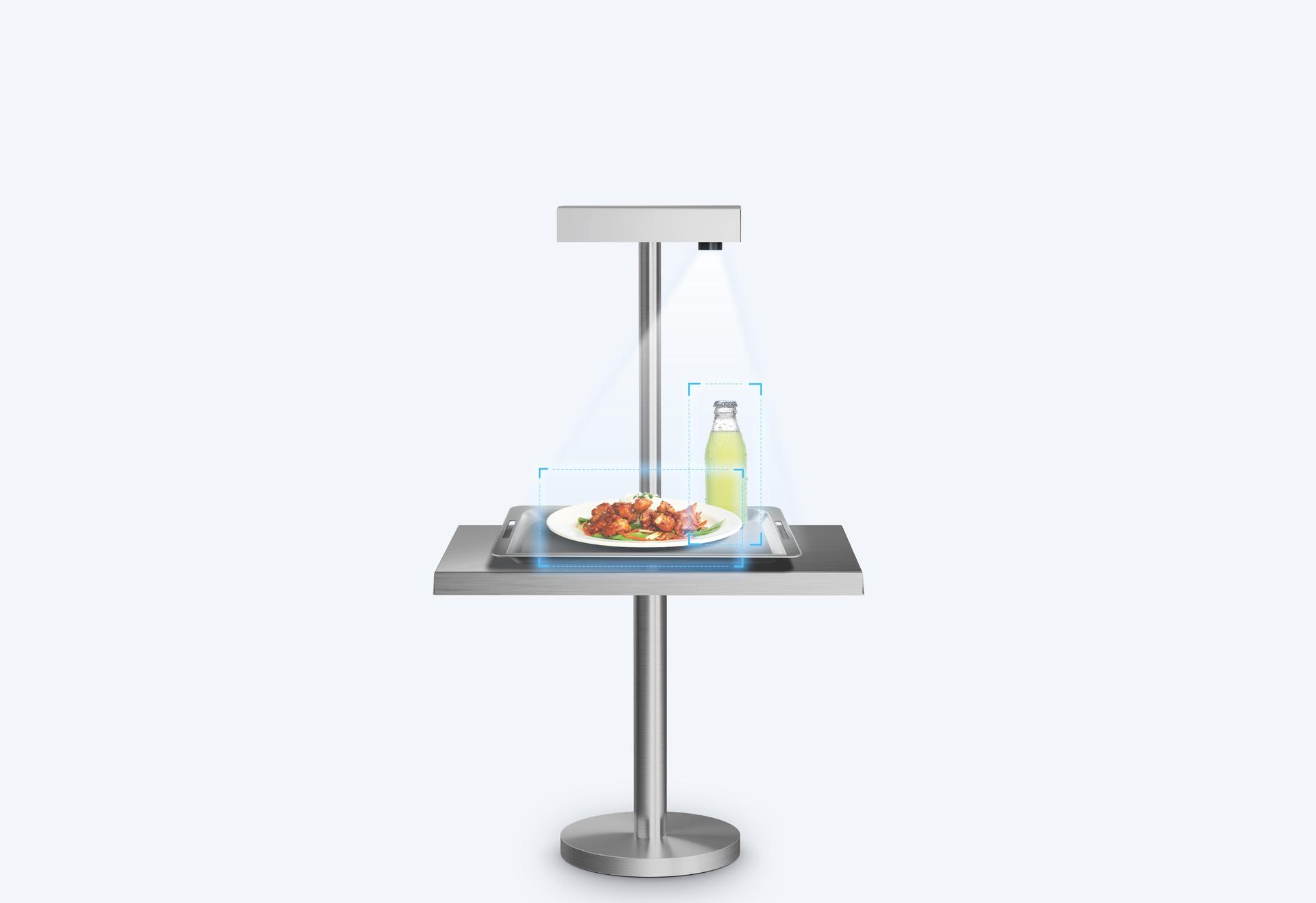 contidata supports
Cash register system for
self-service
with image recognition
Self-checkout kiosks are automated checkout systems that enable customers to scan, pay for, and check out their goods themselves, without needing the help of sales staff. In recent years, this method of payment has already gained popularity in numerous supermarkets, while it has remained largely undiscovered in the restaurant industry.
Yet the self-checkout offers significant advantages over conventional systems, particularly in the (business) catering sector, and can play to its strengths even better than in other settings.
First and foremost among the numerous advantages of self-checkout is the convenience and speed for customers, who scan and pay for their items themselves without having to wait in line to be served. Their use makes the catering area more cost-effective to operate because fewer staff are needed. In addition, service is theoretically possible around the clock and thus also outside normal catering hours.
Advantages of automatic food detection
In today's fast-paced world, companies are constantly looking for ways to make their cafeteria and company restaurant operations more efficient while improving the customer experience. One of the most innovative technologies that has swept the foodservice industry in recent years is automatic food recognition, or image recognition, for point-of-sale systems.
Automatic food recognition is a technology that uses artificial intelligence and machine learning to identify food and beverages on a tray or counter. Using image data captured by a camera, these systems can accurately identify what food is on the tray in real time. This information is then transmitted directly to the POS system to facilitate the payment process.
Reduced waiting times and satisfied employees
Because the systems are able to determine the correct prices for the selected dishes within fractions of a second, time-consuming manual entries by staff are eliminated. The result: shorter waiting times and more satisfied guests.
The introduction of automatic food recognition enables cafeterias to deploy their staff more effectively. Employees can focus on other tasks while the system automates the payment process. This leads to higher productivity and potential cost savings.

Contidata: The future of self-service POS systems for company restaurants
With us, you will find customized solutions tailored specifically to the requirements of your cafeteria.
Intelligent technologies for smooth operation
Our modern self-service checkout systems combine the most advanced technology with user-friendly design. Not only do they enable a faster and uncomplicated payment process, they also ensure optimized staff planning and better transparency of your sales.
Customization and integration
At Contidata, we understand that every business has its own needs and challenges. That's why we offer flexible solutions that integrate seamlessly with your existing infrastructure. Our experts are happy to assist you in selecting and implementing the right system for your needs.
Security and data protection
The security of your data and the privacy of your customers are our top priorities. Our systems are developed according to the latest security standards and ensure compliance with all statutory data protection regulations as well as fiscal and GoBD standards. This means that you and your customers can use our solutions with peace of mind and confidence at all times.
Customer satisfaction and support
As an established provider of self-service checkout systems with decades of experience, we place great value on customer satisfaction. Our dedicated support team is always available to help you with any questions or technical problems. Benefit from our comprehensive support and many years of expertise.
Get advice now without obligation
Simply fill out the form below - straightforward and without obligation. We look forward to assisting you with your project.
Frequently asked questions
I have very specific requirements - can the systems be customized?
Yes, just talk to us about your particular application and we will find the right solution for you.
Is cashless payment possible for self-service?
Yes, our self-service systems support payment by EC cards as well as by reloadable credit cards.
Where can I use the system?
From small cafeterias to large kitchens, we deliver customized solutions for every application.
What happens when the Internet goes down?
Our POS systems also work in offline mode, so downtime during operation is not a problem.
Is the consultation without obligation?
Yes, the first consultation is free of charge and completely without obligation.