compact cash register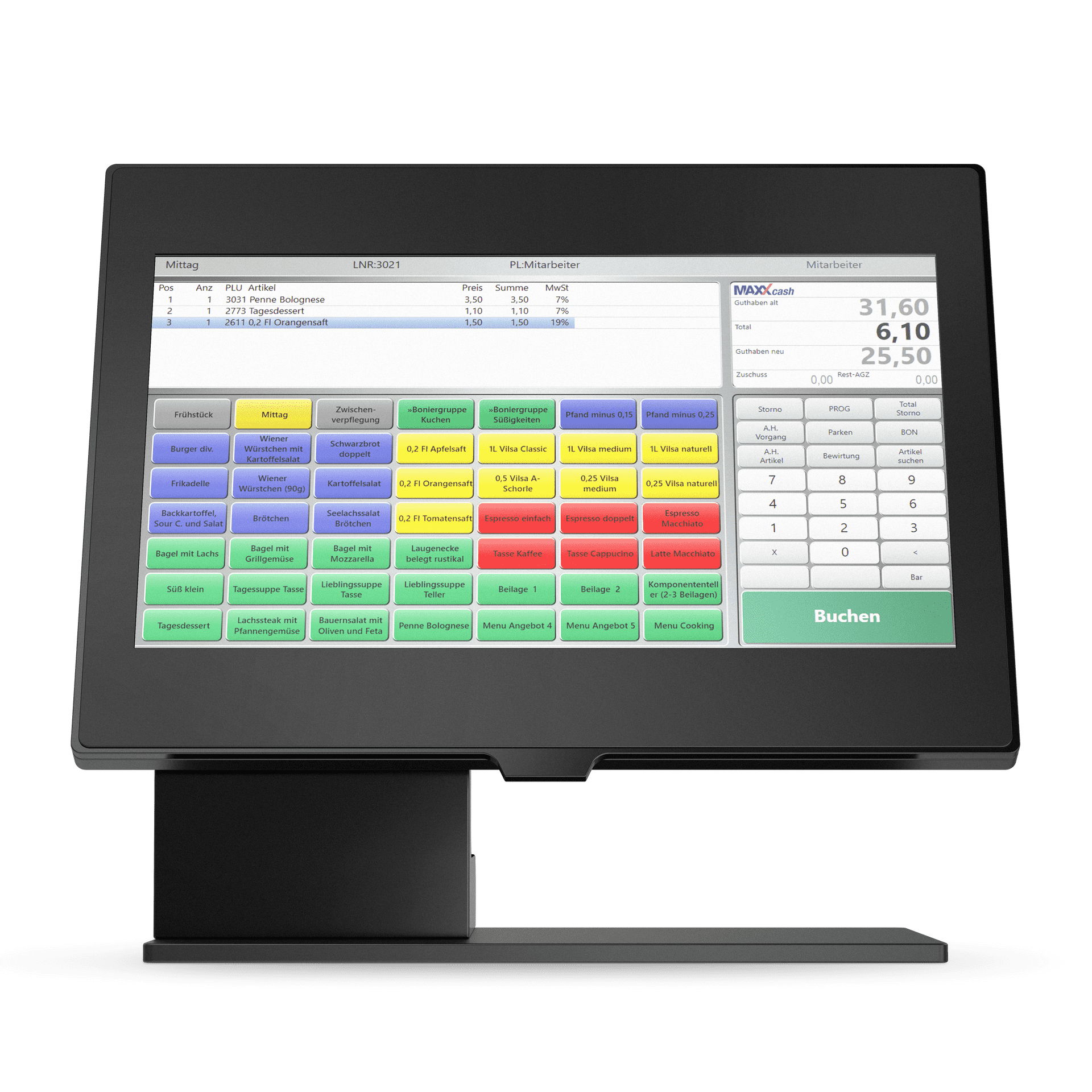 The ergonomically perfect solution for every point of sale in communal catering.
Suitable for any POS in mass catering
Supports all common smart card systems
The most flexible solution for your communal catering.
Central management via our MAXXplan software
Up to 14 guests per minute
GoBD compliant
Connection of all MAXXcash peripheral components possible
Offline mode for fail-safe operationText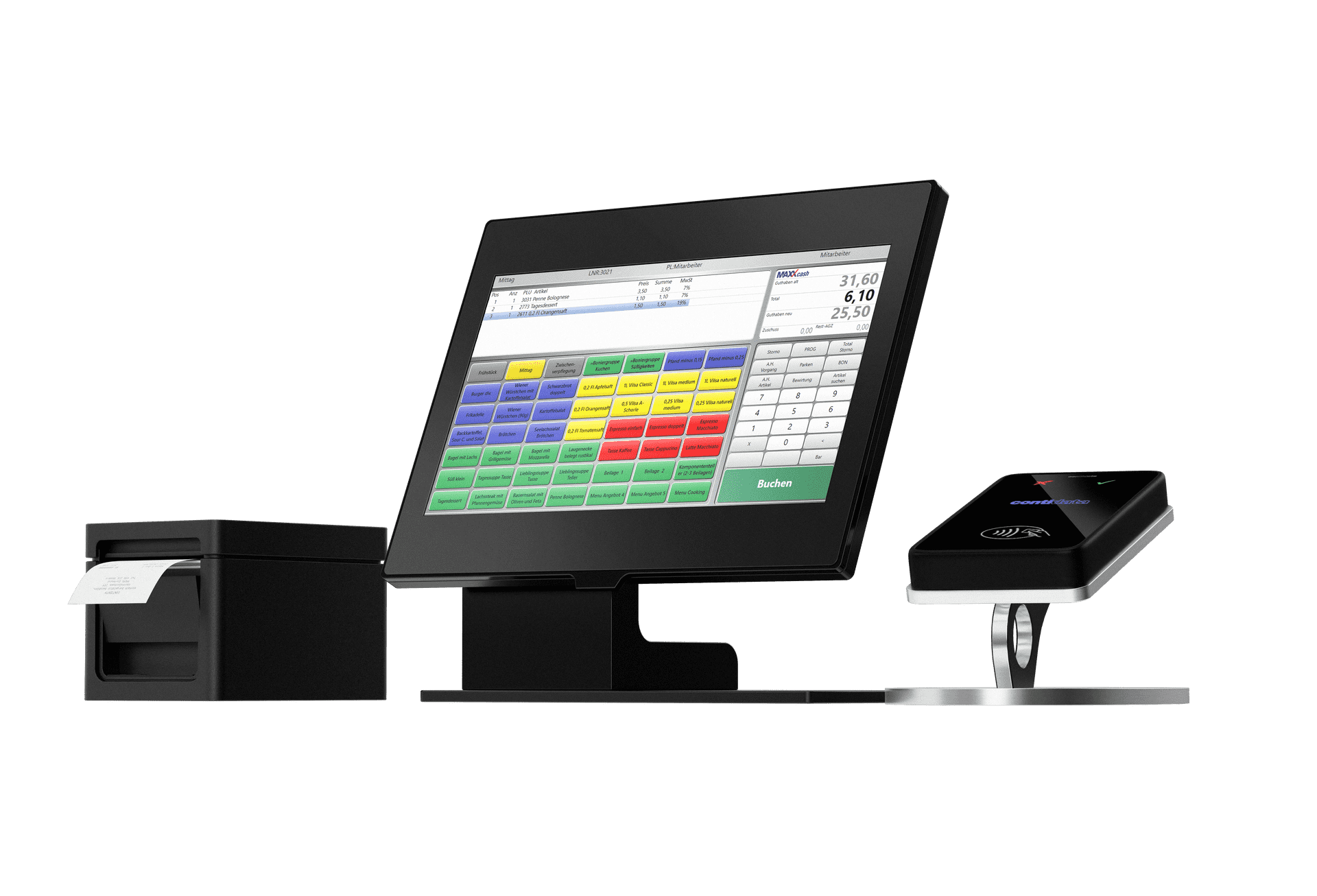 Flexible solutions for the most diverse requirements
Whether cashless operation or cash payment, attended or self-service mode, online or offline mode - the MAXXcash compact covers a wide variety of operating modes securely and reliably.
As the perfect solution for truly every POS in the communal catering sector, it is suitable both for stand-alone operation in the small cafeteria and for the cloud-based, multi-site solution for large corporations. The MAXXcash compact fits seamlessly into any communal catering concept.