The MAXXcash mini cash register and debit terminal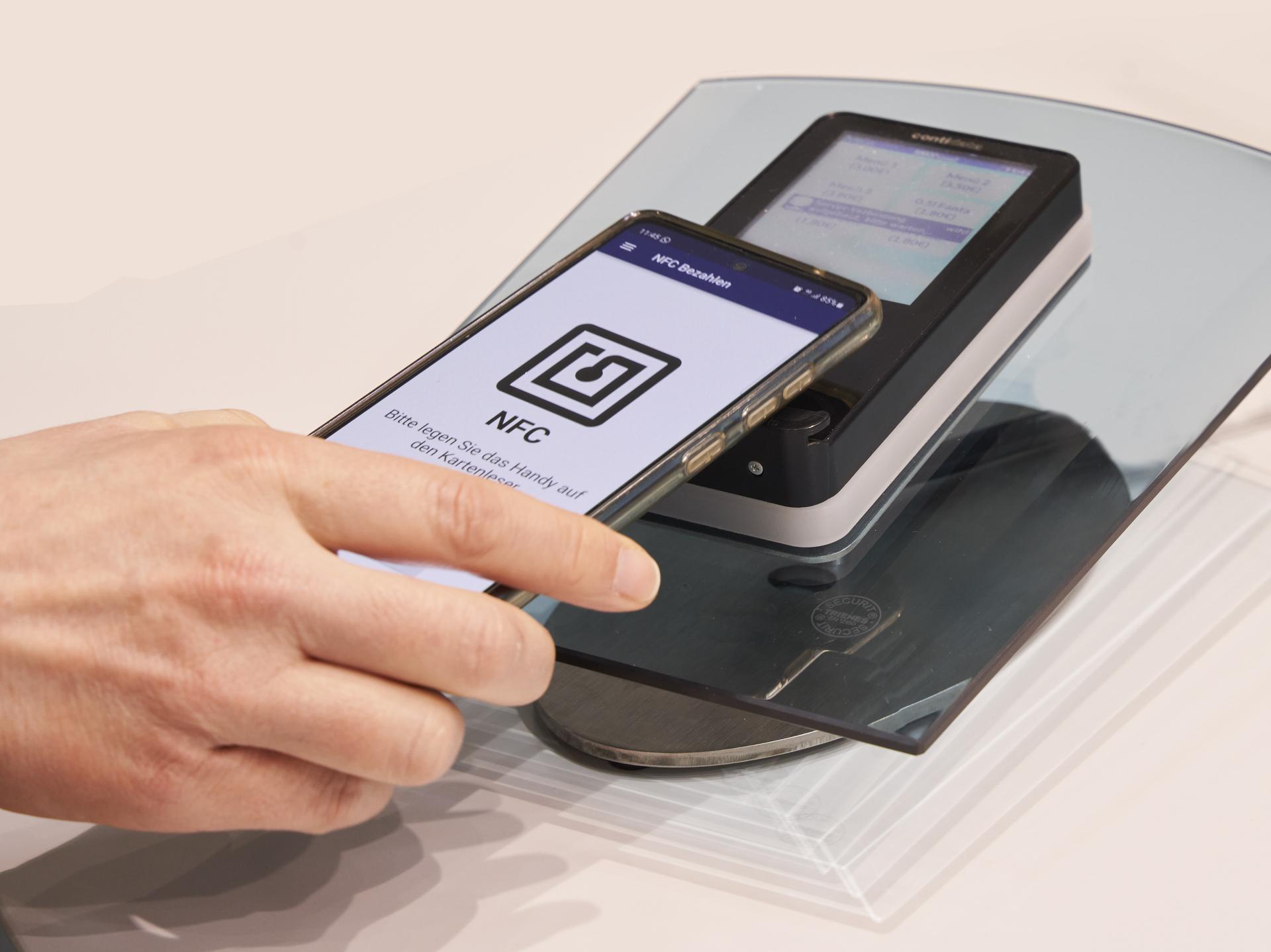 The MAXXcash mini cash register and debit terminal
With the MAXXCash mini cash register, different applications can be solved easily, smartly and cost-effectively. In addition to the payment and/or revaluation function of RFID cards, the mini cash register can also be used as a pure debit terminal or self-service cash register. This guarantees a secure and high guest throughput in the restaurant, especially during peak hours.
The MAXXCash mini cash register is a multifunctional device that aims to solve various use cases in the world of transactions in a simple, intelligent and cost-efficient way.
This technological innovation is an example of our continuous effort to provide our customers with innovative solutions that are both effective and user-friendly.
Maximum flexibility in use cases opens up a wide range of possibilities and makes MAXXCash a suitable solution for a wide variety of needs. It plays a crucial role in ensuring safe and high guest throughput in company restaurants, especially during peak hours, resulting in improved customer satisfaction.
A unique feature of our mini cash register is the illuminated band, which provides instant visual feedback to food counter staff whether the debit or payment has been successfully made. This intuitive feature greatly simplifies transaction processes and minimizes potential errors that could lead to delays.
The mini-cash register was developed to significantly speed up the debiting and payment process, especially for a small number of offers or smaller menus. It is a flexible and economical solution that aims to reduce workload while increasing efficiency.
However, we see it as more than just a payment system - it is a tool that helps to optimize your operation holistically and improve the customer experience in the long term.
Overall, the MAXXCash mini cash register is a prime example of our ongoing innovation. Not only does it provide a convenient and user-friendly solution for various transactions, but it also helps improve the overall experience in company restaurants.
We are proud to continue to provide our customers with the most advanced technologies, and we look forward to developing more innovative solutions that help meet our customers' needs to their complete satisfaction.