Impressions of the photo shooting at Wüstenrot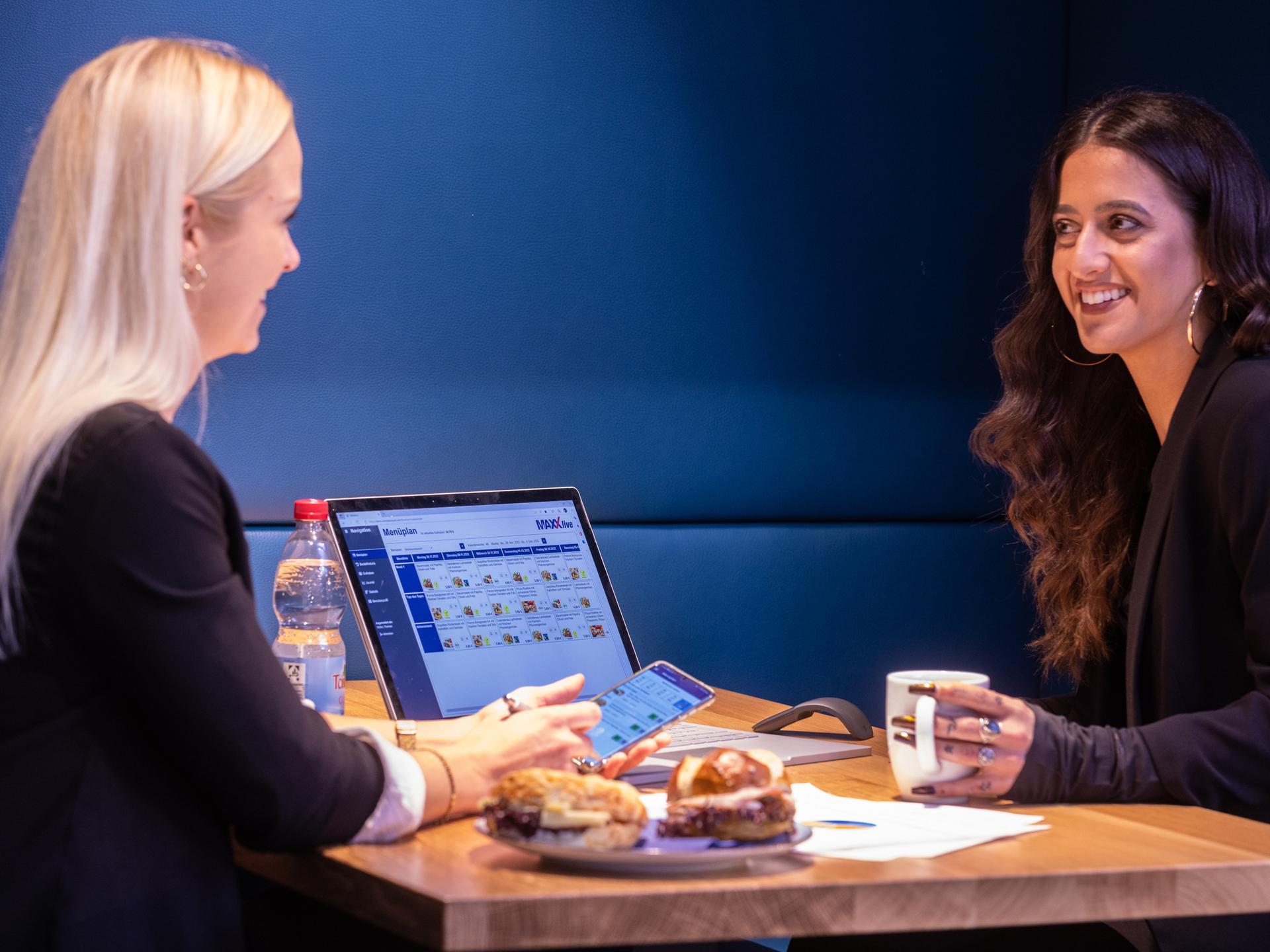 Impressions of the photo shooting at Wüstenrot
Even before the opening of the new company restaurant, we were able to use it for our photo shoot. For the relaunch, the innovative Contidata solutions were already installed, so we could already use the MAXXcash SB solution, MAXXapp and MAXXlive live.
Before the official opening of the new company restaurant at Wüstenrot, we had the opportunity to use the premises for a unique live demonstration of our products including a photo shoot.
These company premises of our customer offered us the perfect setting to present the innovative Contidata solutions in action and at the same time to test them extensively on site.
The company restaurant was equipped with the latest Contidata systems, including the MAXXcash self-service solution, linked with MAXXapp and MAXXlive.
Our esteemed colleague Thomas, an accomplished chef, was on hand to prepare the first dishes for the photo shoot. The guests who had the chance to try his creations were very impressed not only with his craft, but also with the speed and efficiency of the checkout systems.
During the shoot, we were able to capture various aspects of our products: From the user interface of our applications to the vibrant colors and textures of the dishes Thomas prepared.
The photos taken during the shoot illustrate not only the visual appeal of our products, but also their functionality and ease of use in a real company restaurant.
This photo shoot was an excellent opportunity to demonstrate our commitment to innovation and quality. It gave us the opportunity to test and showcase our products in a real-life environment, while gathering the reactions and feedback of those who will use them.
We've compiled some of the best moments and impressions from the shoot and are excited to share them with you. These visual stories will allow you to get a glimpse of the variety and quality of our product line and how they can enhance the everyday life of a company restaurant.
It was a lively experience and we look forward to making Contidata solutions available to even more people.