Cash register installation in the new building of Beiersdorf AG in Leipzig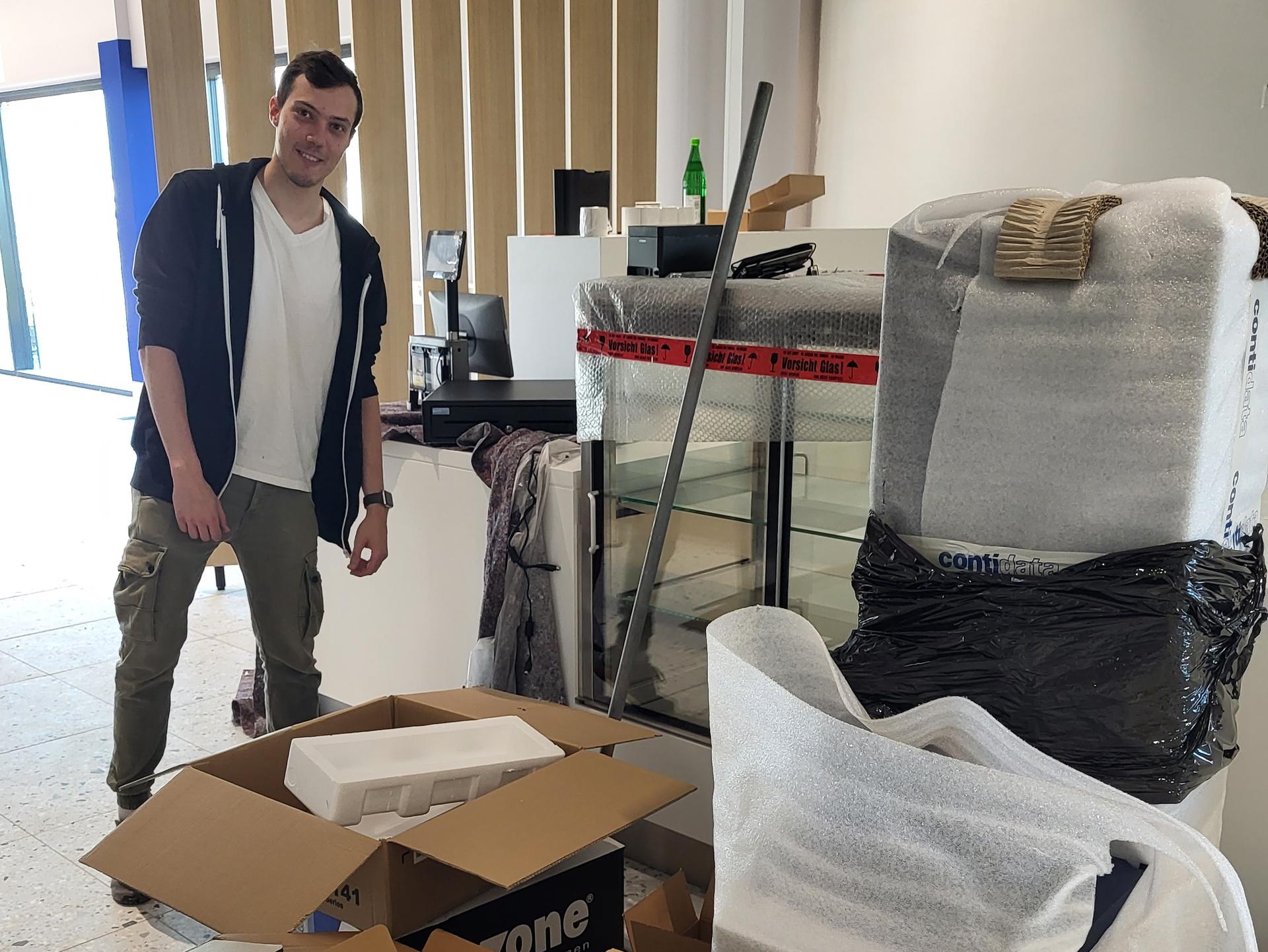 Cash register installation in the new building of Beiersdorf AG in Leipzig
Beiersdorf AG is opening its new company restaurant in Leipzig in June 2023. Our colleague Paul has already been on site and made the first preparations for the installation and assembly of the equipment.
Beiersdorf AG is about to reach a significant milestone. In June 2023, it will open its new company restaurant in the vibrant city of Leipzig.
The upcoming reopening signals not only a new chapter in the company's history, but also a fresh opportunity to offer its employees a new space for community and exchange.
Our dedicated colleague Paul was already actively involved in the initial preparations for the installation and set-up of the equipment. His special commitment and expertise were crucial to the smooth running of the preparations and the effective coordination of all the necessary work.
A noteworthy feature of the new facility is the newly installed uploader, which has already been delivered with the innovative IM30 terminal generation. This advanced device greatly simplifies the cash top-up process by limiting top-ups with the Girocard, credit card, Apple Pay or Google Pay to a single device.
This means that only one device is now required instead of the previously required three. A significant advance that greatly improves the user experience while contributing to the efficiency of the entire system.
Quality and careful project preparation are of paramount importance to us. In the pictures, you can still see our delivery checklist on the upgrader. This standard inspection protocol ensures that each item is in perfect condition and meets the high standards we set for each of our projects.
We look forward to the tasks ahead and the challenges they will bring. At the same time, we would like to wish Apetito, as the caterer, much success in this new endeavor.
We are convinced that they will bring their expertise and excellent service to elevate the culinary experience in Beiersdorf AG's new company restaurant to a new level.